WELCOME TO YEAR 5
Argentina Class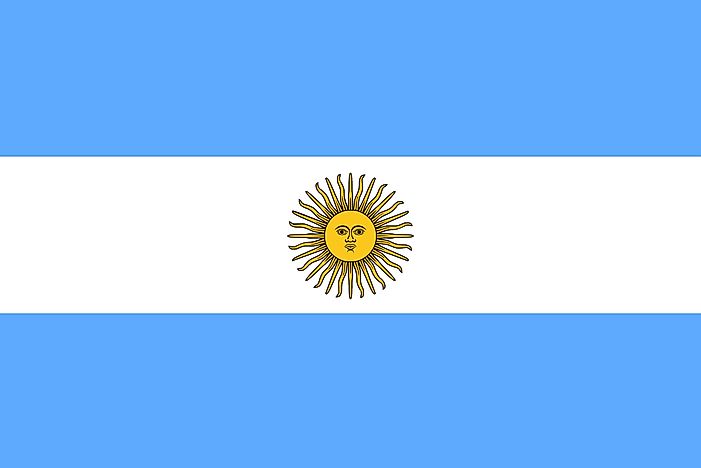 Welcome to Argentina class, I look forward to a fantastic year with you all. We will cover a variety interesting topics and I expect to see lots of top quality work. Expectations are high in Year 5 as you are now an upper junior, it is all about learning to be independent, responsible, resilient and having high expectations for yourself in order to achieve your best.
Every other Tuesday Mrs. Norton will cover the class during my PPA time (planning, preparation and assessment time). In our class we will also have Mrs Styring and Mrs Read helping out. 
Class Blog
Check in here for updates of what we have been up to - for those times when you ask what they got up to at school and the answer is 'not much'!
Spelling Shed Weekly Spelling Lists
(you can find previous weekly lists on class dojo) 
                                               Our class text for Autumn Term is War Horse
Diary Dates
Autumn 1
Tuesday 3rd September - INSET day 
Wednesday 4th September - INSET day
Thursday 5th September - children back to school 
Friday 25th October - last day of Autumn 1
Autumn 2
Monday 4th November - children back to school 
Thursday 21st November - class assembly 
Friday 20th December - last day of Autumn 2 
Spring 1
Monday 6th January - children back to school 
Friday 14th February - last day of Spring 1
Spring 2
Monday 24th February - INSET day 
Tuesday 25th February - children back to school 
Friday 3rd April - last day of Spring 2
Summer 1
Monday 20th April - children back to school 
Thursday 21st May - last day of Summer 1
Friday 22nd May - INSET day 
Summer 2
 Monday 1st June - children back to school 
Tuesday 21st July - last day of school
Homework
Homework each week could be mymaths, spag.com or a topic related piece. Homework on the webpage will be updated by the end of each week, homework is expected in the end of the following week. Homework runs along side regular reading (both independently and to an adult) and learning spellings. 
https://www.mymaths.co.uk/primary.html
Autumn 1 
w/c 9th September - 
w/c 16th September - 
w/c 23rd September - 
w/c 30th September - 
w/c 7th October - 
w/c 14th October - 
w/c 21st October - 
                    Spellings                               
You are hopefully aware of Spelling Shed, our new program to help the children with their spelling. The children all have a login for Spelling Shed, which is stuck somewhere in their diary. To help the children improve their spelling, I have made a couple of changes to the way spellings are taught/tested.
1. We will still continue to test the words on the Year 5 word list which is available as a document below. However this will only happen once or twice a month rather than each week.
2. Each week or every other week we will focus on a particular spelling rule, for example words that end in tial. The children will complete activities in class for these words and will also have that spelling rule set for them on Spelling Shed to practise at home or in school when time allows. 
This will allow the children exposure to a greater number of words and help them with their general spelling in written work rather than just focusing on spelling a few words. The spellings will be posted on ClassDojo for the following Friday. If spellings are not posted on ClassDojo then words from the spelling list will be tested.​
General Information
Class Dojo
In class we use the class dojo reward children, you are able to connect and see what your child is receiving points for and also have a look at the class story where I will be able to quickly update you on things happening in the class. The children with the most Dojo points at the end of the week will be our Dojo winner and get the Dojo chair for the following week.
PE
Autumn Term
Indoor - TBC
Outdoor - TBC
Don't forget your kit!
     Topics                                                             
Autumn Term: Conflicts
We will be covering the following: 
War poetry
Propaganda
Newspaper reports
Letters 
Causes of WW1
War art 
War Horse (our class text) 
Hockey
...and much more!
Contact
If you need to contact me you can do so either via class dojo, school email or by phoning the office. 
lodowd@dovedale.derbyshire.sch.uk