WELCOME TO YEAR 5
Argentina Class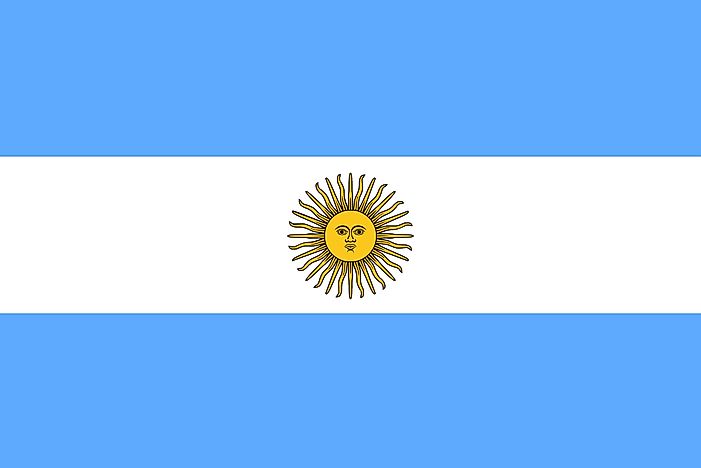 Welcome to Argentina class, I look forward to a fantastic year with you all. We will cover a variety interesting topics and I expect to see lots of top quality work. Expectations are high in Year 5 as you are now an upper junior, it is all about learning to be independent, responsible, resilient and having high expectations for yourself in order to achieve your best.
Every other Tuesday Mrs. Norton will cover the class during my PPA time (planning, preparation and assessment time). In our class we will also have Mrs Styring and Mrs Read helping out. 
Class Blog
Check in here for updates of what we have been up to - for those times when you ask what they got up to at school and the answer is 'not much'! Remember to also join Class Dojo for more regular updates.
Thursday 24th October 
We made it to the end of our first half term. I have really enjoyed getting to know the class and getting them settled into routines. I think the children have started to realise that year 5 is a big step up and that the expectations of them are higher. We are working on independence skills and taking care of their own things. On that note, if children leave something in the classroom or cloakroom at the end of the day it should be the children that comes to collect it, not the adults. They have to start taking responsibility for their things, thank you in advance for your support with this. 
For next half term, I have explained to the children that we will be focusing on their spelling scores more closely, children who get below 7/10 in their spellings will be asked to stay in at break time to practice the ones they got incorrect. 
Have a lovely half term! Just a reminder that class assembly is Thursday 21st November 2019 
Mrs T.
Friday 11th October
Another packed week. Thank you for those people who popped in on Wednesday, it was a great atmosphere and a good chance to play match the child to the parent! There will be a formal parents evening before Christmas where we can share data from the assessments. This half term there will be some very informal assessments to inform what we need to work on next half term, these will be done over the next couple of weeks along with the star reader test. On Thursday we took part in the BBC Teach live lesson as part of World Mental Health Day, the children really engaged with this and understood the importance of a healthy mind. On this note, homework this week is to design a leaflet to explain what the purpose of World Mental Health Day was, why it is important to discuss it and how you can keep your own mind healthy. We talked a lot about this on Thursday so the children should have ideas to include. Paper is available from school and the children know where to find it.
On another note...
Just a quick message to inform you about an exciting opportunity for the children at Trent College next Tuesday. We have been invited to hear an author talk from Will Mabbitt, he'll talk about what inspired him and much more. There is no need to return a reply slip or do anything this is just to inform you that we are going along. There is a chance to purchase a book and have it signed by Will Mabbitt but there is no obligation whatsoever to do this.
The books cost £7 and if you would like to purchase one, please send the exact money in an envelope with your child's name and the name of the book they wish to purchase by MONDAY.
They can choose from the following books:
The unlikely adventures of Mabel Jones
Mabel Jones and the forbidden city
Mabel Jones and the doomsday book
The embassy of the dead
The embassy of the dead: Hangman's Crossing
I can only draw worms (picture book)

A short biography is below:
Will Mabbitt writes. He writes in libraries, in cafes, on the toilet, and sometimes, when his laptop runs out of power he writes in his head. Before he got paid to do this he worked in London and spent a lot of time stuck on the train - which is where he wrote his first proper book, The Unlikely Adventures of Mabel Jones
Will Mabbitt has an overactive imagination. It used to get him in trouble but now it's his job. His first book, The Unlikely Adventures of Mabel Jones, was shortlisted for the Branford Boase Award. He's achieved little of else note, preferring to spend his time loitering in graveyards. He can also be found wandering the streets of Brighton in a daze. He is probably having an idea. He lives with his family, in Lewes, on the south coast of England.​
Friday 20th September 
Another great week over and done with, the children have worked so hard and I have been blown away by their efforts and attitudes. This week we have been reading some more of our War Horse text and learning how to infer information from the text, we have also completed a newspaper cold write (whereby the children complete a task independently without teacher input so we can see where their starting point is and plan accordingly) ready for us to start looking at how to write a newspaper report next week. In maths we have looked at rounding and have become confident rounding to the nearest 10, 100, 1000 and 10,000 - we have also rounded decimals. In science our focus was air resistance, in computing we are starting to plan and create our own adverts to convince people to visit Argentina and in topic we have started to look at the reasons why different wars have started. 
Just a polite reminder to please make sure that names are on everything the children bring to school, we have already had a few jumpers and cardigans make their way to lost property as the children have not claimed them and they're unnamed.
Mrs T.
Friday 13th September 
Homework this week is mymaths, place value. The children have also been set a home activity for the DCCT Joy of Movement (Move and Learn) project, they need to complete their activity log over the course of the coming week.

It has been great getting back into routine this week and I have enjoyed it, hope the children have too. Have a lovely weekend - fingers crossed the weather stays this nice.

Mrs T.
Friday 30th August
Not long to wait now before the start of another amazing year! Keep a look out on class dojo and the website for updates. The children will get their new planners on Thursday. Our PE days are Wednesday and Friday's, we are taking part in the Derby County Community Trust 'Joy of Moving' program - six weeks of practical sporting sessions with classroom sessions, the programme encourages physical activity, promotes nutritional education and builds awareness of the importance of a balanced diet and active lifestyle. This will be our Friday PE slot starting w/c 16thSeptember. The children will still need their PE kits in school on the first week back. 

As I explained to the children on the transition morning, they do not need to bring pencil cases into school as these are not allowed out on tables, everything they need will be provided. 

Looking forward to next week, have a lovely weekend. 

Mrs T.
Spelling Shed Weekly Spelling Lists
(you can find previous weekly lists on class dojo posts) 
Test date: 15.11.19
appreciate
cemetery
conscious
convenience
environment
immediately
language
sufficient
thorough
vegetable
Test date: 8.11.19
Selection of 10 from Autumn spelling list 
Test date: 18.10.19
potential
essential
substantial
influential
residential
confidential
celestial
preferential
torrential
circumstantial
Test date: 11.10.19
official
special
artificial
crucial
judicial
beneficial
facial
glacial
especially
multiracial
                                               Our class text for Autumn Term is War Horse
Diary Dates
Autumn 2
Monday 4th November - children back to school 
Friday 15th November - Mrs Thorpe out at conference 
Thursday 21st November - class assembly 
Saturday 30th November - Christmas fair
w.c 2nd December - assessment week
Wednesday 11th December - parents evening 
Friday 13th December - Christmas jumper day and panto
Wednesday 18th December - movie night 
Friday 20th December - last day of Autumn 2 
Spring 1
Monday 6th January - children back to school 
Friday 14th February - last day of Spring 1
Spring 2
Monday 24th February - INSET day 
Tuesday 25th February - children back to school 
Friday 3rd April - last day of Spring 2
Summer 1
Monday 20th April - children back to school 
Thursday 21st May - last day of Summer 1
Friday 22nd May - INSET day 
Summer 2
 Monday 1st June - children back to school 
Tuesday 21st July - last day of school
Homework
Homework each week could be mymaths, spag.com or a topic related piece. Homework on the webpage will be updated by the end of each week, homework is expected in the end of the following week. Homework runs along side regular reading (both independently and to an adult) and learning spellings. 
https://www.mymaths.co.uk/primary.html
Autumn 2
Date Set: 
08.11.19 Learn BSL song for class assembly https://www.youtube.com/watch?v=GStkveXNMEM&list=RDMMGStkveXNMEM&start_radio=1
Autumn 1 
Date Set:
13.09.19 My Maths - Place Value
20.09.19 My Maths - Rounding decimals 
24.09.19 War Horse picture, children to create an image of Joey the war horse, this can be in any style they want. Paper available from school if needed.
04.10.19 My Maths - Ordering decimals 
11.10.19 Mental Health Awareness Day leaflet 
18.10.19 MyMaths - addition and subtraction
                    Spellings                               
You are hopefully aware of Spelling Shed, our new program to help the children with their spelling. The children all have a login for Spelling Shed, which is stuck somewhere in their diary. To help the children improve their spelling, I have made a couple of changes to the way spellings are taught/tested.
1. We will still continue to test the words on the Year 5 word list which is available as a document below. However this will only happen once or twice a month rather than each week.
2. Each week or every other week we will focus on a particular spelling rule, for example words that end in tial. The children will complete activities in class for these words and will also have that spelling rule set for them on Spelling Shed to practise at home or in school when time allows. 
This will allow the children exposure to a greater number of words and help them with their general spelling in written work rather than just focusing on spelling a few words. The spellings will be posted on ClassDojo for the following Friday. If spellings are not posted on ClassDojo then words from the spelling list will be tested.​
General Information
Class Dojo
In class we use the class dojo reward children, you are able to connect and see what your child is receiving points for and also have a look at the class story where I will be able to quickly update you on things happening in the class. The children with the most Dojo points at the end of the week will be our Dojo winner and get the Dojo chair for the following week.
PE
Autumn Term
Outdoor - Wednesday
Indoor - Friday
Don't forget your kit!
                                                               Topics                                                             
Autumn Term: Conflicts
We will be covering the following: 
War poetry
Propaganda
Newspaper reports
Letters 
Causes of WW1
War art 
War Horse (our class text) 
Hockey
...and much more!
Contact
If you need to contact me you can do so either via class dojo, school email or by phoning the office. 
lthorpe@dovedale.derbyshire.sch.uk