WELCOME TO YEAR 5
Mrs Thorpe
Sunflower class
Welcome to Sunflower class, I look forward to a fantastic year with you all. We will cover a variety interesting topics and I expect to see lots of top quality work. Expectations are high in Year 5 as you are now an upper junior, it is all about learning to be independent, responsible, resilient and having high expectations for yourself in order to achieve your best.
Every other Tuesday Miss. Biddles will cover the class during my PPA time (planning, preparation and assessment time). Mrs. Kinderman our teaching assistant will be with us two mornings every week. We will also be helped by volunteers Mr O'Dowd (my granddad and a retired teacher).    
Class Blog
Check in here for updates of what we have been up to - for those times when you ask what they got up to at school and the answer is 'not much'!
Spelling Shed Weekly Spelling Lists
(you can find previous weekly lists on class dojo) 
During Summer 1 we will focus on the Summer 1 spelling set (see the documents below). These words will also be on spelling shed. 
Summer Term 2
How are we here already?! I have no idea where this year has gone. This year has been so busy, and this half term is no exception. Our topic for this half term is 'beliefs', we will study how beliefs have evolved throughout history and pay close attention to Stonehenge, we will even create our own Stonehenge sculpture. This half term we will also be going on our trip to the Yorkshire Sculpture Park. Me and Mr McCarthy went to visit during half term and it was amazing (apart from the sheep who ate our entire picnic - we will be sure to add no eating outside to the risk assessment!). Our class text this half term is 'The Lion, the Witch and the Wardrobe' by C.S. Lewis. I am so excited, I love this book. Alongside our usual busy curriculum we will also be taking part in Health Week, sports day and be rehearsing for our Year 5/6 concert - keep your eye out for letters about tickets for this.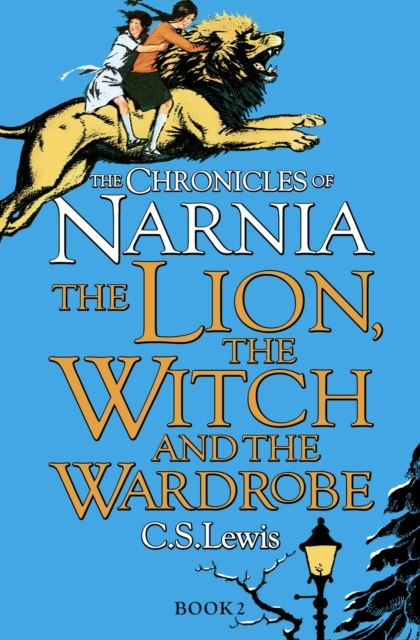 Summer Term 1
Next half term our topic is called 'Pioneering women' where we will be looking at the following famous women: Amelia Earhart; Ellen MacArthur and Grace Darling. We will look at the journeys and link this with our geography lessons. In literacy we will be looking at sentence starters, leaflets and biographies. In maths we will have a big focus on problem solving and applying what we have learnt so far in Year 5. Science will continue with forces, art will focus on ocean/sea themed art and we will be using the green screen in computing.
With only four weeks to fit everything in it will be busy!  
Report information for parents
w/c 6th May 2019 
Another busy week, after the disjointed week last week it was good to have a little bit of normality (albeit with a bank holiday!). This week we have been creating informative leaflets on Amelia Earhart, have experimented with shape nets and have started football in PE. We also started a PSHE topic thinking about personal safety, we had chance to think about germs and how they spread (sorry if the children came home with green glitter on them - germs spread quickly!)
This week we also had the chance to go to Trent College and listen to a talk from Trent Maxwell from bondi rescue about how to keep safe near water and also a little bit of fire safety. 
The class picture is in the classroom if you would like to have a look at it before buying - it is a lovely one. 
w/c 25th March 2019 
This week we were lucky enough to take part in a first aid training session, paid for by the PTA. The children were wonderful and the instructor said they were a credit to the school - proud teacher moment 
! Take a look at some of the pictures...
w/c 18th March 2019 
Where are the weeks going? We have been busy this week as usual: odd socks day, forest school, swimming, SRE session to name a few. I have had such a great week, forest school was a particular highlight. Lots of children enjoyed putting on performances and showcasing various skills - what a talented bunch! I wonder if we will see some of this for DGT..? 
w/c 11th March 2019
Another great week, the children really impressed me with their maturity during the NSPCC session this week. They asked and answered some interesting questions and learnt the childline number. We also had chance to look round the art gallery, it was great to see all of their hard work on display - hopefully you will be able to buy them and enjoy them too.
w/c 25th February 2019 
Where did that half term go?! I hope you all had a good one. The children settled back in well this week and have been working hard on angles in maths, they especially enjoyed measuring angles on the tables and being able to write on them with whiteboard pens! In literacy we have been looking at persuasive techniques, I'm sure the children can be very persuasive. We have been working on our art work for the exhibition so look out for that. Next week will be a busy one so please make a note of the following dates:
- bikeability this week, please see the text sent regarding the day(s) children need their bike
- SRE video shown after school on Tuesday 5th March 
- World Book Day Thursday 7th March 
- Book fair arrives Thursday 7th March
- Forest School Thursday 7th March 
- Swimming Friday 8th March 
Spring Term 2
In Spring term 2 we will be continuing with our Land of the Free topic, we will be looking at and taking part in lots of things including: 
- persuasive writing 
- diary entries 
- forces (science) 
- angles/area/perimeter
- fractions (revisiting)
- Forest school 
-Swimming
...and much more!
w/c 21.01.19
Another busy couple of weeks, cannot believe how quickly it has gone by! The children have been working hard on fractions in maths, I think they are starting to realise that once you have cracked the rule it's easy! We have started creating our own 10 piece rhythmic gymnastics sequence, learning the rules of netball and have started to design our own dream catchers (if you have any wool you are happy to donate it will be gratefully received). The children are enjoying the class text and we will be working on our narrative writing over the next couple of weeks. I will work on getting my head around the new spelling shed website and will let you know when I've cracked it!
Below are some pictures taken with the green screen - enjoy. 
w/c 7.01.19
Welcome back and happy new year! I hope you had a lovely Christmas. It was lovely to see the children in good spirts for the first week back. We started the week off with our Astronaut training day to support our science. We completed a range of activities including memory games, fitness activities and problem solving to name a few. 
The Spring term topic takes us all the way to The Land of The Free over in the USA. The focus will be on Geography looking at some of the Geographical features of the country as well as trying to learn a few different states. Our topic will kick off this week with America Day. Children are invited to come into school in dressed in the colours of the American Flag (red,white and blue) and participate in some American themed activities including non contact American Football. We're looking forward to living the American Dream.
In our English lessons we'll be focusing on the book Holes by Louis Sachar so children can bring in any copies if they have them at home. We'll also be focusing on narrative writing in English lessons. Our Science topic will hopefully be out of this world as it is focused on space! We'll be learning about what gives us seasons, night and day and Tim Peake's time on the International Space Station.
Our class text for Spring Term is Holes
w/c 17.12.18
We made it to the end of term! I can see the children are tired out now after working so hard. We've enjoyed lots of Christmas activities, such as the panto and Christmas jumper day, and still have more to come (our Christmas party on Friday). We have come to the end of our War Horse text, the children seemed really engaged with the text and became quite attached to the characters, luckily we had no tears when we watched the film. Assessments are all done and dusted, I am pleased with the progress the children are making. It was lovely to meet everyone who came to parents evening - the next one will be in March.
A few things to note for next term:
- School starts back Monday 7th January 2019 
- We will start swimming the first Friday back (11th January)
- Please send PE kits back to school for the first day back
- Topic next half term is 'The Land of the Free'
- Our class text will be Holes by Louis Sachar (One of my favourite books!)
w/c 3.12.18 
I can't quite believe that it is December already - where has the first term gone. This week we have had a Santa Cam installed in the classroom so that Santa can keep an eye on the children - let's hope they're behaving in school so they end up on Santa's good list! In RE/PSHCE/BV this week we have been learning about democracy and the Government. The children were tasked with the job of creating their own political party and manifesto. The parties created by the children are as follows:
The endangered animal party - saving as many species as possible, trying to stop poaching. 
The 'get sporty' party - encourage more people to be active to improve their health 
The super environmental party - working on making our environment a nicer place by combatting littering 
The elite team - send people out every Friday to tidy up the streets
The help the homeless party - encourage people to donate food and clothes to help the homeless
The blue party - raise awareness for the pollution in the ocean 
The eco party - helping animals in need, raise money to put back into the environment 
We have joint winners, The elite team and eco party.
Look out for swimming letters being sent out next week. 
w/c 19.11.18 
We have had yet another busy couple of weeks. The children have been learning written methods for multiplication, including short and long multiplication. I have been really pleased with how well they have coped with this and have taken the challenge in their stride! I am really starting to see the children mature and settle into Year 5.
w/c 5.11.18
Welcome back after half term, I hope you all had a lovely break. We have hit the ground running already this half term. We are looking at formal calculation methods for multiplication in maths and continuing with our War Horse class text. We have written some poetry relating to remembrance.
w/c 15.10.18
A busy week, the children have been working hard. We have been learning formal method for addition and subtraction as well as tackling some missing number problems. In literacy we have been writing newspaper reports and have now moved on to letter writing - all around our War Horse class text. In computing we have been learning programming and using Scratch Jr to create interactive games. Next week is assessment week, I know this can cause some anxiety for the children but it is chance to celebrate what they can do and make sure they're on track. 
w/c 1.10.18
What a great couple of weeks, the children have been working hard. We enjoyed our mile run on Friday for Stand Up for Derbyshire day and enjoyed our cakes from the sale. We have been looking at newspaper reports and learning strategies for mental addition and subtraction. The children are looking forward to their class assembly on Thursday. 
w/c 17.9.18
Another busy couple of weeks, feels like we have never been away! The children have got stuck into our War Horse text and have been making good progress with their maths work. We will be rehearsing our class assembly over the next week to get ready for Thursday 4th October - we hope to see you there. 
w/c 3.9.18
What a busy week, its been a pleasure getting to know the children this week and so lovely to be back in the classroom again - it's too quiet without them! Thank you for all the holiday homework, we have some lovely art work to display. Don't forget if you need to get in touch you can send a message on the class Dojo or come into school via reception, we have an open door policy so do let me know if you have any questions etc. 
Next week will be a normal week (as normal as they get in a primary school), the children will make a start on our Conflict topic and get stuck into the War Horse class text. We will also be joined by a sports coach to support our Tag Rugby on Thursday's. 
                                               Our class text for Autumn Term is War Horse
Diary Dates
Summer 1
Monday 29th April - Back to school
Thursday 2nd May - School closed (voting day)
Thursday 23rd May - School closed (voting day)
Friday 24th May - Last day of Spring 2
Summer 2
Monday 3rd June - Back to school
w/c 10th June - Health Week (more details to follow)
Wednesday 19th June - Yorkshire Sculpture Park trip
Saturday 22nd June - Long Eaton Carnival 
Sunday 23rd June - Mrs Thorpe's birthday 
Thursday 4th July - Dovedale's Got Talent 
Friday 5th July - Sports Day 
Wednesday 10th July - drop in sessions about reports 3.30-4.30pm
Friday 19th July - Last day of Summer 2
Homework
Homework each week could be mymaths, spag.com or a topic related piece. Homework on the webpage will be updated by the end of each week, homework is expected in the end of the following week. Homework runs along side regular reading (both independently and to an adult) and learning spellings. 
https://www.mymaths.co.uk/primary.html
Autumn 1 
w/c 3.9.18 - Homework for parents (see download below)
w/c 10.9.18 - MyMaths 
w/c 17.9.18 - Spag.com
w/c 24.9.18 - Active weekend homework (see document below)
w/c 1.10.18 - MyMaths
w/c 8.10.18 - MyMaths
w/c 15.10.18 - Spag.com and optional missing number subtraction
Autumn 2
w/c 5.11.18 - MyMaths
w/c 12.11.18 - Spag.com - Recap of learning so far
w/c 19.11.18 - MyMaths - long multiplication
w/c 26.11.18 - MyMaths - short division  
w/c 3.11.18 - Spag.com 
w/c 10.12.18 - Christmas Themed Wordsearch for reading partners
w/c 17.13.18 Christmas Homework
Spring 1 
w/c 7.01.19 MyMaths - improper fractions and mixed numbers
w/c 14.01.19 MyMaths - adding and subtracting fractions & new spellings (Spring set)
w/c 21.01.19 Spag.com - Linking ideas & cohesion 
w/c 04.02.19 MyMaths -  comparing fractions
w/c 11.02.19 SPAG.COM 
Spring 2
w/c 25.02.19 - Measuring Angles - My Maths
w/c 04.03.19 SPAG.COM Suffixes and Prefixes
w/c 11.03.19  My Maths - Translating and Reflecting, pre learning task
w/c 18.03.19 SPAG - fronted adverbials (revisited)
w/c 25.03.19 SPAG.COM Linking ideas and Cohesion
w/c 01.04.19 My Maths - Statistics, Two Way Tables
Summer 1
w/c 06.05.19 Ellen MacArthur research 
w/c 13.05.19 MyMaths - Angles on a point/straight line
Summer 2
w/c 10th June - Continue your health week at home by taking part in some form of physical activity. Can you beat your sit-up record? Or try a new food that you haven't tried before. Feel free to send in photos on Class Dojo. Please come to school on Monday with your activity log from this week!
                    Spellings                               
You are hopefully aware of Spelling Shed, our new program to help the children with their spelling. The children all have a login for Spelling Shed, which is stuck somewhere in their diary. To help the children improve their spelling, I have made a couple of changes to the way spellings are taught/tested.
1. We will still continue to test the words on the Year 5 word list which is available as a document below. However this will only happen once or twice a month rather than each week.
2. Each week or every other week we will focus on a particular spelling rule, for example words that end in tial. The children will complete activities in class for these words and will also have that spelling rule set for them on Spelling Shed to practise at home or in school when time allows. 
This will allow the children exposure to a greater number of words and help them with their general spelling in written work rather than just focusing on spelling a few words. The spellings will be posted on ClassDojo for the following Friday. If spellings are not posted on ClassDojo then words from the spelling list will be tested.​
General Information
Class Dojo
In class we use the class dojo reward children, you are able to connect and see what your child is receiving points for and also have a look at the class story where I will be able to quickly update you on things happening in the class. The children with the most Dojo points at the end of the week will be our Dojo winner and get the Dojo chair for the following week.
PE
Spring 
Monday pm - indoor 
Thursday pm - outdoor
Don't forget your kit!
                                                                Topics                                                             
Autumn Term: Conflicts
We will be covering the following: 
War poetry
Propaganda
Newspaper reports
Letters 
Causes of WW1
War art 
War Horse (our class text) 
Hockey
...and much more!
Spring Term: Land of the Free
We will be covering the following: 
Narrative writing 
Fractions/Decimals/Percentages
Space
Astronauts 
Map skills 
Time zones
The meaning of Easter
HTML codes
Gymnastics
Swimming
...and much more!
Summer Term 1: Inspirational Women 
We will be covering the following: 
Leaflets
Biographies 
Inspiration women through history 
Football 
OAA 
Geometry 
...and much more! 
Summer Term 2: Beliefs 
We will be covering the following: 
Contact
If you need to contact me you can do so either via class dojo, school email or by phoning the office. 
lodowd@dovedale.derbyshire.sch.uk