Welcome to BLUEBELL CLASS!
We are a class of 30 year one children. Our teachers are Miss Martin and Mrs Norton.
Mrs White is our teaching assistant and works in our class on a Thursday. Mrs Ashton also helps us every afternoon.
Contact information
If you would like to contact Mrs Norton or Miss Martin please use the email address below. 
mnorton@dovedale.derbyshire.sch.uk  (Monday and Tuesday)
jmartin@dovedale.derbyshire.sch.uk (Wednesday, Thursday and Friday) 
Important dates and messages.
Monday 29th April - First day back for the start of the Summer term.
Tuesday 30th April - Phonics screening information evening. 
Thursday 2nd May - School closed for elections.
Monday 6th May - School closed for Bank Holiday Monday.
Thursday 9th and Thursday 16th May - Forest Schools
Thursday 23rd May - School closed for elections
Friday 24th May - School closed for inset day.
Monday 3rd June - Back to school
Monday 10th - Friday 14th June - Health Week 
Monday 10th June - Phonics screening tests
Thursday 13th June - Toy sale/swap day (bring in £1 and a toy they no longer want)
Saturday 22nd June - Long Eaton Carnival
Tuesday 25th June - Year 1 and 2 visit to The Tropical Butterfly House
Friday 5th July - Final reports out
Wednesday 10th July - Drop-in parents evening if you wish to discuss your child's report
Friday 5th July - Sports day AM - KS1 
Monday 22nd July - Inset day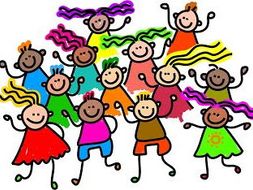 SCHOOL COUNCIL.
Charlee and Kyra are represent our class on the school council. They attend regular meetings during the school day where they discuss ways playtimes and lunch times can be enhanced for the children, arrange whole school events such as Children in Need and share ideas from our class with the council.
Well done Charlee and Kyra and thank you for representing Bluebell class.
Spellings and Phonics.
Phonics will continue to take place in year one, we are working through a combination of phases three four and five through differentiated groups with year 2. Phonics take place on a Monday, Tuesday, Wednesday and Friday. 
Spellings are linked to learning the high frequency and tricky words for year one. Children will be sent home with 30 words to learn during each main term (autumn, spring and summer). Each week we will choose 10 words to test the children on. Spelling tests will take place on a Tuesday afternoon, the test will be informal and take part of the daily classroom learning.
Reading.
Children will be heard read on a 1:1 basis at least once every two weeks and once a week in a guided group with an adult. We will test them on their high frequency words and if they are ready, give them new words. Generally, children will be given six new words at a time.
If your child needs to change their reading book, they will need to put it in a basket in the classroom then will be given some time that day to change it.   Reading remains an important part of the children's learning and we do ask that children read as often as is possible at home. Children that read 3 or more times each week will have their names moved up the chart which gives them a merit. 
Homework.
During this term the children will have their reading book / HF words and weekly spellings to learn. We will occasionally send a piece of 'Mymaths' homework home but this will not be every week by any means. 
PE.
Children will take part in two PE lessons each week. One indoors and one outdoors.
Indoor PE is on a Monday morning and outdoor games will be on a Wednesday afternoon.
PE kits need to be in school all the time. We will send then home at the end of each term for a wash. Children need plain black shorts and a white t-shirt for indoor PE and a plain navy or black tracksuit and trainers for outdoor games.  Please can we ask that ALL items of PE kit are clearly named? It is amazing how the children manage to mix up and loose their PE kits! If they are clearly named then we can hopefully, easily rectify and find any lost clothes!
Forest Schools
During the first half of the summer term we will be taking part in Forest Schools with Miss Barratt. This is a very exciting part of the curriculum that involves learning in the outdoor area. Under safe and supervised conditions the children will be building a den, lighting  fire and toasting Marshmallows to name just a few of the activities.
Information about our topic and curriculum.
For the final term we will be continuing to look at the question ' Which creature will make the best pet?' In literacy we will be looking at rewriting The tiger who came to tea with our own characters. We will then be entering a writing competition within our family of schools to win a prize per class and one overall winner from all of the schools. We will also look at letter writing by writing letters to Andy from CBeebies to ask him about his favourite animals and dinosaurs. 
In maths we will be continuing our work on measures looking at money and volume then recapping areas to check their understanding and go over any areas they may need. 
Throughout our foundation subjects we will be looking at the painting SURPRISED! By HENRI ROUSSEAU and recreating our own,  building up from the background to the foreground. In RE we will be learning about stories of Jesus and how they teach Christian's how to live. We will also be looking at personal hygiene, setting goals and singing songs by famous artists from Britain.  To further our understanding of our topic we will be looking at animals that are extinct, those that have set Guinness World records and locating animals around the world and in our oceans. 
In spellings we are going to continue with the spellings from last half term for a few weeks as we have only had them for 4 weeks. 
There are lots of exciting things happening throughout this term! Please check out the key dates near the top of the page for a breakdown of everything that is going on! 
We have planned to go on a visit to The Tropical Butterfly House on 25th June 2019. This will enhance the children's learning about animals by having a group session with a member of their team, where the children can ask and answer questions about animals in the venue. 
Welcome to Summer Term! This half term our question will be... 'Which creature will make the best pet?'
We will be looking a lot into carnivores, omnivores and herbivores and doing archaeological digs to find fossils and identify them. In science we will be looking at dinosaurs in the ice age and how we can free them the fastest from a block of ice. 
In History we will be finding out about a famous palaeontologist Mary Anning. We will be looking at extinction, skeletons and dinosaur periods. 
Our writing will be based around poetry, How the dinosaur pooed a plant and Harry and his bucket full of dinosaurs. In maths we will be looking at measures including height, weight, length, time and money. 
We look forward to another exciting term with Bluebell Class. 
For Spring term our topic question is ...
' Where will your hot air balloon take you? '
In Spring 2 we will be continuing with our topic Where will your hot air balloon take you? This time we will be working on Poetry in Literacy and in our maths we will be focusing on a variety of areas including looking at 2D and 3D shapes and recapping addition and subtraction of numbers.
In Art we will be focusing on emotions and we will be looking at an artists work to see how they created emotions in their pictures.
In topic we will be focusing on History and recapping on old and new items and objects, using our vocabulary of past and present to look at old and new toys and methods of transport.
In RE we will be focusing on inspirational people like Guru Nanak, Mohammad and Moses and during PSHE, Citizenship and British values we will be learning about respect, how diseases spread, making friends, differences and growing and reproducing.
Miss Gribben will also be continuing to teach the children alongside Miss Martin and Mrs Norton until the end of the year! YAY!
We will be exploring the book Curious George and the hot air balloon to begin with, looking at reciting and changing the story to develop our writing skills. We will also be looking at poetry this half term, finding rhyming words and trying to write our own. In art and DT we will be creating hot air balloons using repeating patterns, creating a paper bag hot air balloon and making a paper mache hot air balloon and learning about primary colours to decorate it. We will be exploring this further in our science where we will be learning to save an egg by testing which sized parachute is the best to stop the egg from breaking. We will also be looking at plants we can see on our travels, labelling the basic structure of a flowering plant and recognising the difference between deciduous and evergreen trees. 
In Maths we will be looking at consolidating our addition and subtraction skills,  beginning to try multiplication and division and finishing the term looking at simple fractions of shapes. 
In RE we will be looking at the Jewish religion of Judaism. We will be learning about their beliefs and celebrations and things that are special to their religion and our own beliefs. 
LINKS TO CLASSROOM INFORMATION.
Autumn Spellings - We are continuing to work on Autumn 1 spellings for the whole of Autumn term
OUR CLASS BLOGS
Week Ending Friday 17th May 2019
What an amazing few weeks Bluebell class have had! We have enjoyed creating dinosaur skeletons out of straws, created clay fossils using rolling and mark making techniques and been paleontologists, digging up fossils and dinosaurs. We have discussed if dinosaurs are herbivores, carnivores or omnivores and have written a story about dinosaurs using a picture as a stimulus. 
In maths we have been looking at weight and height, ordering lengths of animals and using balancing scales to see how heavy objects in the classroom are. In PE we have had lots of fun improving our throwing and catching skills and enjoyed swinging on the rope swing in forest schools. 
We look forward to next week but don't forget that school is closed on Thursday for voting and Friday for an Inset day! 

Week ending Friday 3rd May 2019
We hope you had a lovely Easter break! We have been busy in Bluebell class despite only being here for 4 days. We have been measuring height in maths using cubes and rulers in cm. We learnt that you need to start the measuring from 0cm and make sure you are using the side of the ruler that has up to 30cm on it. We had fun measuring our friends and the teacher... this was a little bit tricky.
In literacy we have been looking at dinosaurs and naming them and writing descriptions using similes to guess which one we are thinking of. We have had fun creating dinosaur skeletons out of a variety of pasta and enjoyed using balloons in PE to practice throwing and catching... it was scary when Mrs Norton was the crocodile in the water trying to pop it if we dropped it!  
Week ending 12th April 2019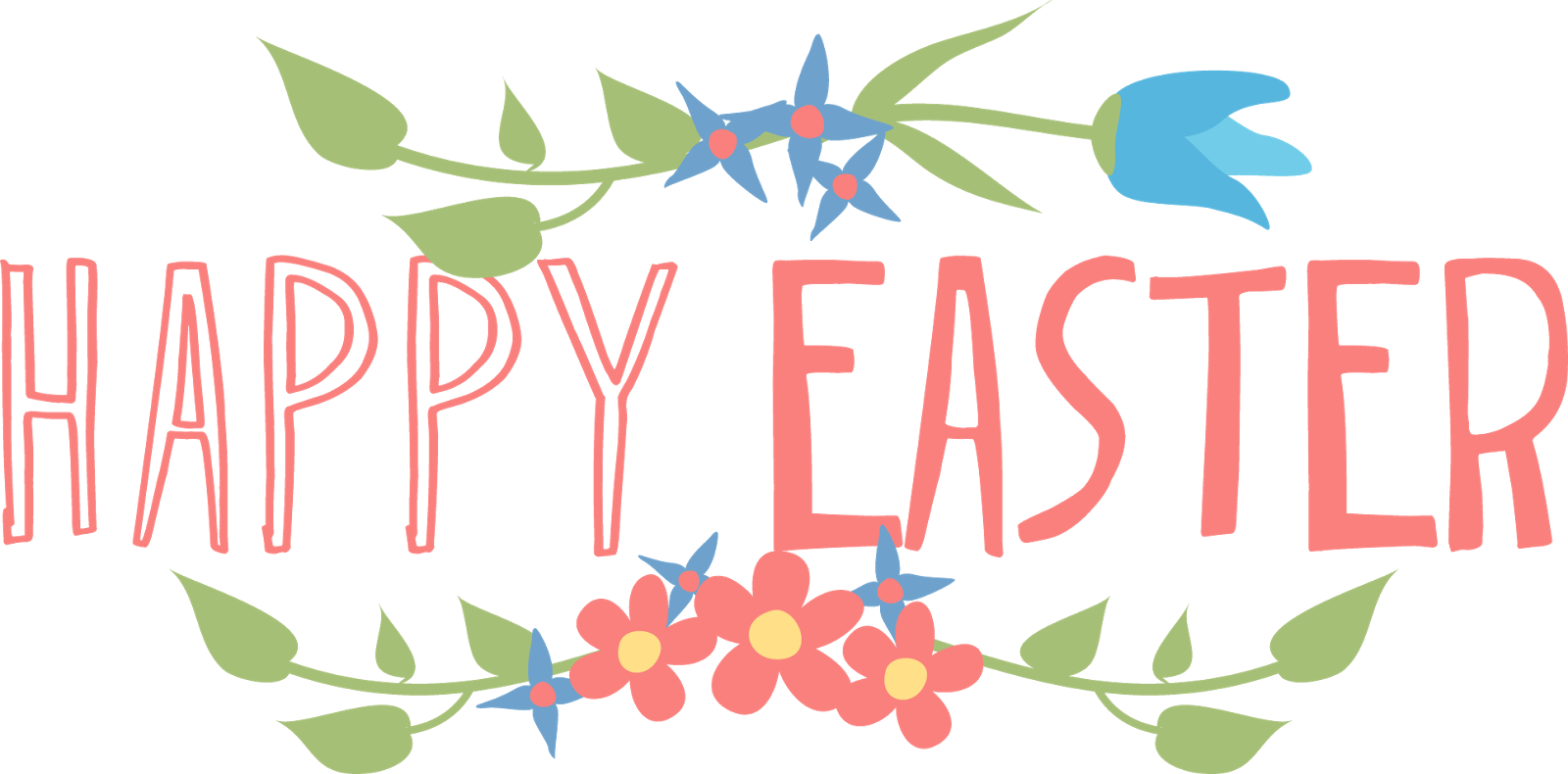 Wow what an exciting few weeks it has been! This week we have thoroughly enjoyed learning about Robin Hood. We participated in archery to learn how Robin Hood fought and had a super time watching Archie, Gizmo and Spike fly around in the hall! We learnt a lot about owls and some of us even got to hold them! We then did medieval dancing in the hall and enjoyed eating our banquet at lunch. We got a little messy ink-blowing the Major Oak. In PSHCE we discussed whether Robin Hood was right to steal or not and in Geography we plotted images of a key onto a map of Sherwood Forest and then went outside to find Robin Hood hidden around places in the school. 
Bluebell class have had an amazing time! There will be no extra homework this half ... only spellings and reading! Thank you for your continued support! Have a lovely Easter! 
Week ending 29th March 2019 
This week has been an exciting week. The chicks arrived on Monday however they STILL HAVEN'T HATCHED! We are extremely excited to meet them. Mrs Norton is taking them home for the weekend so will keep us informed if anything happens.
In Maths we have been learning about 3D shapes and how many edges, faces and corners they have. We found the edges a little tricky as there are quite a lot of them so we still need lots of practice.
In literacy we have been learning about Percy the Park keeper to write a diary entry for a Young Writers competition. We will be writing them up in neat next week and look forward to seeing if any of our amazing writing will win!
We have been thinking about the world around us and who helps keep us safe and when we feel unsafe and why?  We used salt dough to create bread designs from history, thinking about how food is different from the past. It has been a very exciting week!
We have had a lovely time making cards and doing some writing for our mums! We hope you like them!
Happy Mother's Day to all of you! Hopefully you can sit back and put your feet up for the day... however if it's anything like our household then the children's hobbies are still going ahead and you will be up and out of the house for 9am! We also lose an hour of sleep due to the clocks going forwards an hour! Who thought of that as gift?
Have a lovely weekend!
Week ending 22nd March 2019
Thank you to everyone for attending our class assembly yesterday. It was very overwhelming for the children due to the amazing turn out so thank you for your support! It does mean a lot to them! 
We have had an extremely busy few weeks with Red Nose Day and odd socks for Down Syndrome day as well as practicing for our class assembly!  In addition to this we have also be writing poems, learning about fractions and 2D shapes and learning about making friends and how people grow from a baby into an elderly person. We completed our ombre pictures in art using sugar paper to create a silhouette and have been learning our street dance and tennis skills in PE.  
Next week KS1 will be having chicks in for a week to watch them hatch and have some time with them in their class. This will be an exciting time for the children and Mrs Norton will be looking after them over the weekend. 
We just wanted to clarify the forms of communication within school and what they are used for so that you can know where to look for the information! Our class page on the website is where most information regarding the class is put and updated every few weeks with what the children have been learning and events that have happened or will be happening in school. Dojo is mainly used for reminders about events and occasional photos about what the children have been doing. Important dates and events can be found in the newsletter, calendar and blog which are all on the school website. We hope this helps! 
Week ending Friday 8th March 2019 
Welcome back to Spring 2! We hope you had a relaxing break and are looking forward to a busy half term. This half term will be our class assembly on 21st March at 9:10am until approximately 9:30am. We will be sending children home with their lines to learn at the beginning of next week so please keep an eye out in book bags.
In class over the past few weeks we have been planting beans with Mr Davies and looking to see what happens when plants have light, have some light, or have no light. We have also been creating ombre pictures to demonstrate how mood can be shown through colours chosen for a picture. 
We have been writing poems based on The Sound Collector and have been learning about past and future clothes and how they are similar and different to those that we wear today. 
We have also been learning about Guru Nanak and Moses and looked at inspirational people for us. Thank you to those of you that have sent in the children's homework about their inspirational person. We thoroughly enjoyed sharing them all with the class and are looking to put some on display in the classroom!
Finally we are delighted to tell you that Bluebell Class had the best attendance for Spring 1 therefore have won the class prize. Out of all of the things the class came up with, the class have decided to have a party so they can come dressed in non-school uniform on Tuesday 12th March to celebrate! 
We are so proud of you Bluebell Class! 
Week ending 8th February 2019
Bluebell class have had an exciting week creating paper mache balloons to form a 3D hot air balloon.
We have read the story of The Great Balloon Hullabaloo and begun to create our own exciting adventure.
In maths we have finally cracked division and will move on to mixed number sentence problems to check that we can read them correctly and apply an appropriate strategy to solve the problem. 
There will be an Art Gallery on 15th March to sell our art work like we have done in previous years. We will be working on our artwork next week to make sure we create a superb piece of art.
In Geography we visited Scotland and discovered some exciting information about it! We look forward to challenging ourselves further before half term. 
Week ending 1st February 2019
Bluebell Class have had a lovely week travelling in our hot air balloon! We travelled to London to look at the different landmarks and have been reading Oliver Jeffers Up and Down about a penguin who wanted to fly. We have retold the final part of the story in our writing this week. We are getting much better at using our capital letters and full stops! 
In Maths we have been learning to halve amounts but have struggled a little with this as we keep trying to multiply them instead! We will keep trying! 
In Science we have enjoyed learning about trees and plants with Miss Gribben and enjoyed our walk around the school to find leaves and match them to their correct tree name.  
Thank you to all of the parents who have joined us on ClassDojo. This is a secure space for parents and teachers to communicate privately or for the class to share updates of children's work and achievements on the class story!  It is also easier than texting as it can come directly from the teacher to send reminders about events/PE kits and class trips.
WEEK ENDING 18th January 2019
Welcome back to the new Spring term! We hope you had a lovely Christmas and New Year! Bluebell Class have been very busy making a start on our new topic 'Where can your hot air balloon take you?'
We have really enjoyed reading Curious George... the monkey who accidentally gets into mischief. 
We have been creating repeating patterns to design hot air balloons using our finger tips and have created a parachute to try and save an egg. We made predictions about which parachute (if any) would work the best and why. 
In maths we have been doubling 2s and 5s, then used this knowledge to begin to use repeated addition to add 2s and 5s. This will help us to multiply numbers together in the future. 
We also have a new teacher  joining us in Bluebell Class up to February half term. Miss Gribben will be teaching Bluebell Class alongside both Miss Martin and I. We have enjoyed having her with us. 
WEEK ENDING 21st DECEMBER 2018
Thank you so much to all of you for your support for this term. Our Christmas Production of The Inn-Spectors was a huge hit as so many of you came to see the children perform! As annoying as some of the songs are, we have missed practising them daily... ! 
The children have had a great time creating lots of Christmas crafts such as snowglobes, santas, calendars and cards and I know that Miss Martin and I have thoroughly enjoyed teaching your children (especially at this exciting time of year). Our naughty elf Fudge Candysprinkler has been up to no good around the classroom and the children have enjoyed practising their sentence writing about Santa and helping the wolf write a letter to Santa to get the three little pigs a present! 
#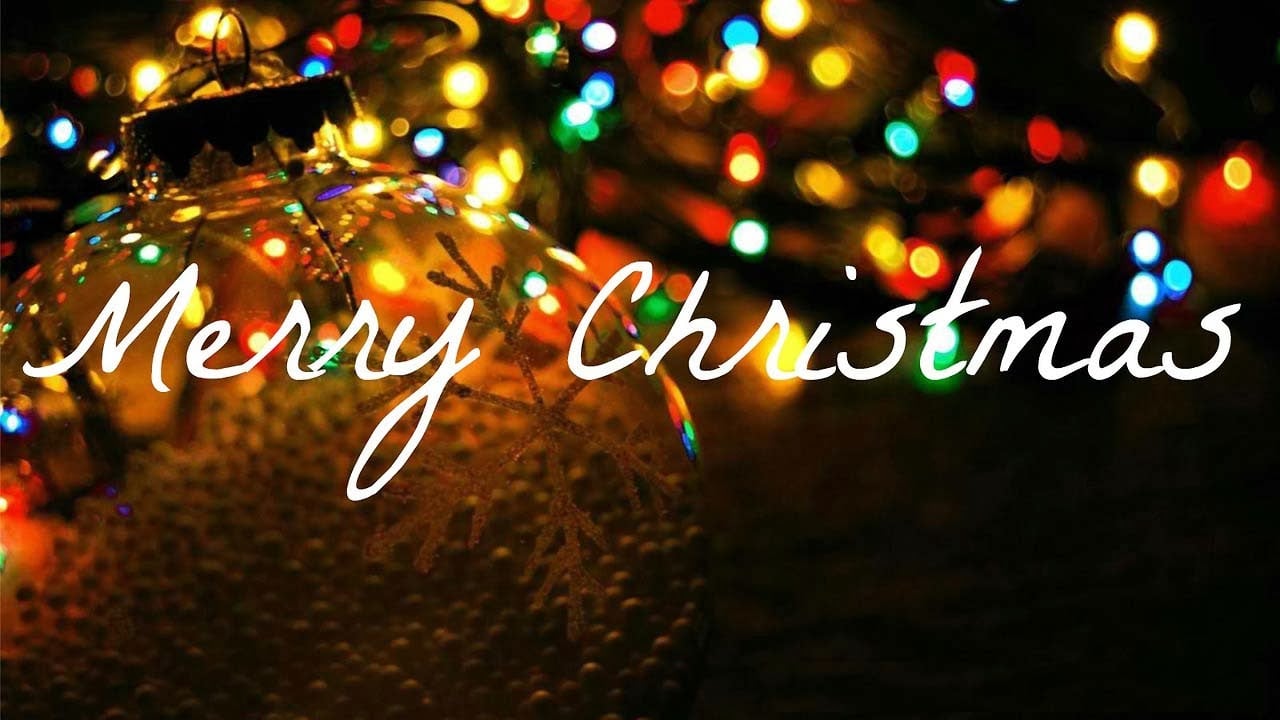 Our Class Achievements
Who has won an award
Award

Who

Class Award

Friday 14th September - Charlee for his fantastic maths work. He is a true mathematician. Keep up the great work Charlee.

Friday 21st September - Layla for her 'I can do' attitude to school.

Friday 28th September - Finley because he always reaches for the stars and aims high in everything he does. 

5th October - Elsie for tackling everything she does with a smile on her face.

12th October - Rae always striving to aim for our 'REACH' values.

19th October - Cruz, for being you! Cruz tackles everything he does with a positive attitude.

9th November- Alex for her wonderful portrait using fruit for facial features.

16th November - George for his improved attitude towards all of his work. 

23rd November -  Sienna - for tackling everything she does with a big smile on her face.

30th November - Finley for his fantastic writing. He has impressed us so much he has had to have the award AGAIN! 

21st December - Emmy-Rae for sticking at things and overcoming the challenge of a broken leg for the first 7 weeks of the term.

11th January - Kyra for consistently achieving the school REACH values.

18th January - Sophie for working hard and in doing so continuing to grow in confidence. 

25th January - Archie B - for always aiming high in everything he does.

1st February - Freya - for being the perfect pupil and always achieving our REACH values. 

8th February - Lorelei - for an increasingly mature attitude towards her work and taking on board next steps.

15th February  - Oliver for growing in confidence.

1st March -  Joe - for consistently following our school REACH values.

8th March - Ellie-May - for growing with confidence and flourishing in her work! 

15th March - Catherine - for being Catherine as she is always cheery and gives her very best, brightening up the  Bluebell classroom.

22nd March - Archie S for always giving his best and growing in confidence.

29th March - Harvey for his wonderful disposition to school and always achieving our REACH values.

5th April - Penny. It has been wonderful to see Penny grow in confidence. She is a wonderful member of Bluebell class.

12th April - Jonah. For consistently achieving the school REACH values. 

3rd May - Kayden - For a massive improvement in attitude in school and coming to school on time! Keep it up Kayden! We are all proud of you.

10th May - Ollie - for growing in confidence in everything he does.

 

 

 

 

 

 

 

Bronze Awards

Week beginning Monday 12th November - Well done to Charlee, Joe, Freya, Lorelei, Penny and Alex who have achieved there bronze awards this week. These will be presented in assembly in the new couple of weeks.

Week beginning Monday 19th November - Well done to Elsie, Kyra and Emmy-Rae who have achieved their bronze awards this week. All the children have been working hard and earned lots of stickers / merits. Well done everyone.

Week beginning Monday 26th November - All the children have been working hard, earning merits for their reading, reading three times a week at home, full marks in their spelling tests and generally impressing us. As a result, Sophie, Archie S, Sienna, Catherine and Layla have all achieved their bronze awards. 

Week beginning Monday 3rd December - Another wonderful week in Bluebell class with lots of children achieving merits. Finley, Cruz, Jonah, Ollie M, George, Kian and Harvey have now achieved their bronze award. 

Week beginning Monday 10th December - After a wonderful week performing in out nativity play all the children earned stickers. Rae, Jaymes, Harvey, Oliver and Max have now achieved their bronze awards. Well done everyone.

Week beginning Monday 17th December - A fantastic end to the autumn term - all the children have earned lots of stickers -Archie B, Kian, Jack S, Ellie-May and Kayden have now achieved their bronze award.

Week beginning Monday 21st January  - Well done to Sophia who has achieved her bronze award after joining our class in November.

 

Silver Awards

Week beginning Monday 11th February  - What a fantastic final week the week. As a result Layla, Catherine, Elsie, Charlee and Freya have now achieved their silver awards. They will be presented with these in assembly after half term.

Week beginning Monday 4th March - WOW! All the children in Bluebell class have been working hard - this week lots o children have achieved their Silver award.

Well done to Catherine, Finley, Rae, Sophie, Archie B, Penny, Joe, Max, Kyra, Lorelei and Harvey.

Week beginning Monday 11th March - Another busy and successful week in Bluebell class with lots of stickers being earned for the children's charts.

George, Kian, Emmy, Ollie, Archie S and Cruz have now achieved their Silver awards and will be presented with these in assembly very soon.

Week beginning Monday 18th March - All the children have earned stickers or their class assembly this week. We were very proud of them all. Ellie-May, Alex and Jonah have now achieved their Silver awards.

Week beginning Monday 22nd March - Jaymes, Jack and Kayden have all achieved their silver award this week. A big well done, you will get this in assembly very soon.

Gold Awards

Week beginning Monday 18th March - Charlee has achieved his gold award this week. Well done Charlee, the first one in Bluebell class.

Week beginning Monday 22nd March - Layla has worked hard all week and now achieve her Gold award.

Week beginning Monday 6th May - Freya and Elsie have achieved their Gold awards this week. Well done girls, you will be presented with these in assembly very soon.

Week beginning Monday 3rd June - What a busy and exciting week we have had in Bluebell class. All the children came back from the holiday with a great 'work hard ethos'

As a result Kayden, Kyra, Finley,Lorelei, Penny, Joe, Harvey, Catherine, Sophie, Archie B, Rae, George and Alex have all achieved their Gold award and will be presented with it in assembly very soon.  

 

 

 

Super Gold Awards

 

Platinum Awards

 
Our amazing homework!
Some of our hard work from this week
This week in Bluebell class we have been settling in and showing Miss Martin and Mrs Norton what we can do. We have been writing numbers to 10 and matching them to the correct genie. We have also been sharing what we have done in the six week holidays and writing about ourselves using our phonics.
We have brought in some amazing homework which is currently being sorted to go up on display so thank you to everyone for helping us to complete it.
What an amazing first week back!